The ETRdotTV Centre is our gallery and presentation centre in Toronto's Southcore at the foot of legendary Yonge Street, next to the waterfront.
We showcase creative endeavors with one-of-a-kind and sought after works that you can acquire for your own collection. And now you can view and securely purchase a selection of products directly on our website.
Come for a visit to view the artwork of Montreal's Peter W. Hart and memorabilia from iconic brand Doug Laurie Sports including our current exhibit of Hockey Treasures.
Coming soon are virtual tours of creative works live from Montreal Québec and Barrie Ontario.
Gallery visits may be scheduled by appointment. Watch this space for updates. We expect to reopen with regular staffing in Fall 2023. We hope you can visit!
The ETRdotTV Centre is easy to find. Enter One Yonge Street via the main entrance on the west side of the Toronto Star building. We are on the east side of the lobby, past the security desk and to the right of the old printing press display. Look for the large glass windows – that's us!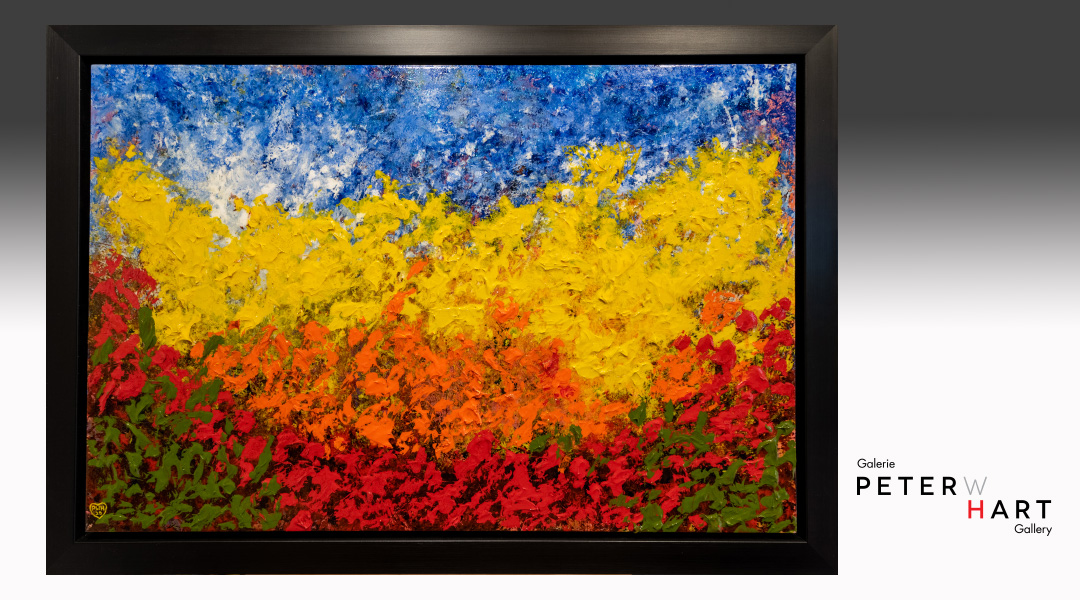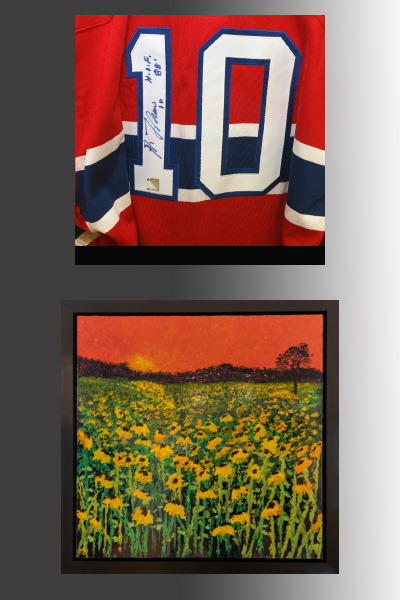 Creativity is the basis of innovation.
At ETRdotTV we are committed to not only showcasing independent, innovative and interesting organizations, we want to connect their creative output with our customers and the community.
The history of Doug Laurie Sports goes back to the mid 20th century as an iconic brand located within Toronto's Maple Leaf Gardens. The current owner of the brand, Wayne Frazer, is an expert curator of fine and valuable sports memorabilia. We are bringing some of those pieces to the ETRdotTV Centre, and making them available as part of our showing of Hockey Treasures.
Artist Peter W. Hart spent much of his professional life operating a business that sought to empower other businesses to adopt a culture of employee recognition. His company worked with some of the largest employers in North America. His work managed to shift cultures in these companies toward recognizing employees in a sustained and honest manner.
Now, Peter is devoting his life full-time to his passion and discipline for art. His original works have been acquired by collectors all over the world. His use of bold colour and strong presence conveys the beauty of human vibrancy absorbing nature's simple delights.
The ETRdotTV Centre bridges art with technology.
The ETRdotTV Centre is equipped with our own ETRdotTV ThunderWAN broadband, so we have essentially unlimited bandwidth and a direct connection to the Internet backbone.
This means we can offer a high definition and immersive virtual meeting with Wayne Frazer at the 4500 square foot Doug Laurie Sports Kozlov Centre store in Barrie Ontario, and a virtual tour of the expansive 7000 square foot Peter W. Hart Gallery in Old Montreal. All live and in full motion on a beautiful large display with high fidelity sound.
As a special incentive for you to arrange a virtual tour and meeting with either Doug Laurie Laurie Sports in Barrie or the Peter W. Hart Gallery in Montreal, we are offering a unique and valuable gift.
Simply contact us and arrange to come in to our ETRdotTV Centre in the lobby of One Yonge Street Toronto. We can work with your schedule, and at the end of the virtual tour we will present you with your gift. There is, of course, no obligation to make a purchase.
Any memorabilia piece or original art that is available at Doug Laurie Sports or at the Peter W. Hart Gallery can be brought to the ETRdotTV Centre for purchase and personal pick-up by you.
We look forward to your visit and virtual tour.